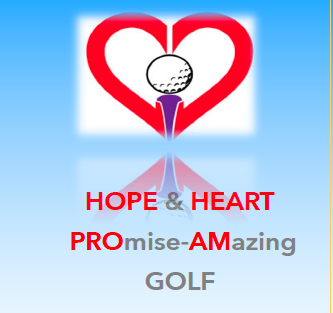 HOPE

&

HEART

PRO

(mise)-

AM

(azing) GOLF
COME GOLF IN PARADISE!

 
Fore Life, Inc.'s new Golf Instead of Guns initiative will celebrate its year-end in the Dominican Republic and "trust", Punta Ca-na will never be the same! 
We invite golfers of all skill levels to come support our cause and hang out with some fun folks, golf on some of the Caribbean's finest, most challenging golf courses all while experiencing all the excitement the 5 star resort has to offer. And, even if you don't golf, the Hope & Heart PRO-AM (PROmise, AMazing) will provide you with the absolute, most enjoyable trip you ever imagined! 
Come take part in creating unforgettable golf memories in the Caribbean in this idyllic setting, exclusive 5-star resort at one of the 10 best beaches in the world! 
Barcelo Bavaro Palace is one of the top luxu-ry resorts in Punta Cana, designed specifical-ly for people who love constant sunshine, fabulous restaurants, buffets and bars ga-lore. 
Discover a wellness experience at U-Spa that will stimulate all your senses. Tropical na-ture is perfectly integrated with facilities that include a spectacular fitness center, beauty salon, fantastic swimming pools, and everything you could ever dream of. 
Make no mistake—you will get lavish, 5 star accommodations, 24/7 room service, daily activities, excursions, Casino with nightly entertainment and all the amenities of a tra-ditional all-inclusive luxury escape. 
October 27—November 1, 2023

 
PACKAGE DETAILS 
6 days/5 nights Luxury All-Adult Accom-modations

 

3 Competitive rounds of golf. 1 round @ The Lakes GC at the resort, La Cana & Punta Espada Golf Clubs. Caddies are required at Punta Espada & La Cana ($40 per cart + gratuities).

 

1 additional round @ The Lakes GC (use as practice round or at your leisure)

 

Daily Team/Individual Skins & CTP

 

 Daily Team Cash Payout

 

 Airport travel to/from PUJ Airport

 

One complimentary spa treatment w/ 5 or more night stay

 

Special PROmise AMazing Gift

 
⇒Double Room: $1999 Per Amateur 
⇒Single Room: $2199 Per Amateur 
⇒Non-golfers: Double: $1099 / Single: $1299 
⇒Extra Nights: Single $170 / Double $130 
Passports are required for travel to the Dominican Republic 
REGISTER AS A INDIVIDUAL

 

OR COME AS A TEAM!

 
PROmise-AMazing FORMAT
18 Holes of Play & Fun Each Day!

 

Team and/or format may adjust to give everyone a chance to win. We even have a special competition for non-golfers.

 

Amateur Handicap: Maximum 20

 
⇒Deposit: $250 Due by July 31, 2023 (non-refundable)
⇒Balance Due: October 1, 2023 
Mail Check or Online : 
Fore Life, Inc.
4141 NW 16th Street
Lauderhill, FL 33313 
(please add 3% admin fee if done online)