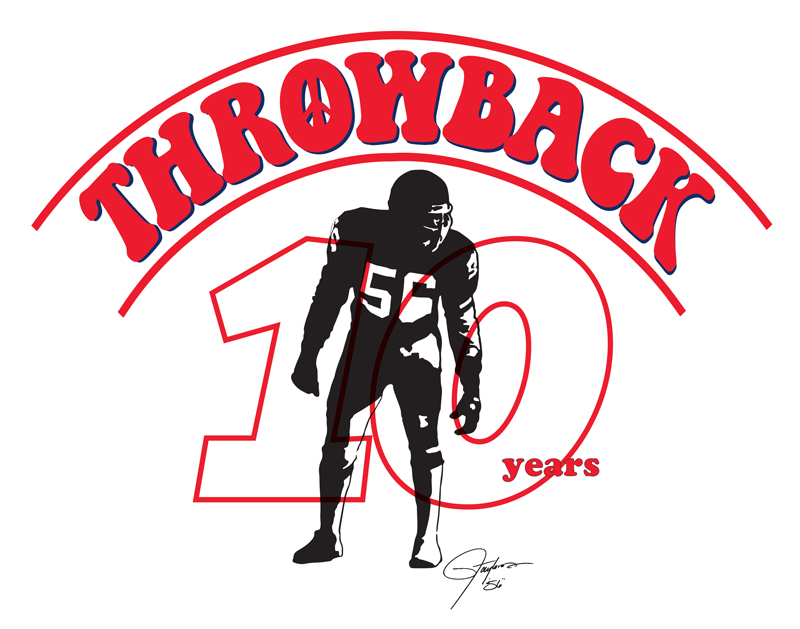 10th Annual Throwback Celebrity Golf Weekend
Why ThrowBack?
This entire fun-filled weekend has grown into much more than golf! ThrowBack offers some unique ways for golfer and non-golfers to party with a purpose. Here you can support a relevant cause and worthy charity that is doing something major about many of the societal problems that our vulnerable youth face today.
2018 will mark 10 years that the Lawrence Taylor ThrowBack Celebrity Golf Weekend recaptures the golf history of the City of Lauderhill while supporting its premiere junior golf program, Fore Life, Inc. It is here that the PGA's Jackie Gleason Classic made its debut in 1972 and why we ThrowBack to the 70s.
So, please join us for a "LT" good time and be a part of Fore Life, Inc.'s "Golf Instead of Guns" movement.
What's Happ-nin?
Thursday – April 26 | "Sip & Smoke" / Welcome Reception (registered guests only)
7:00 pm –10:00 pm
The Westin Ft. Lauderdale (Poolside)'
400 Corporate Drive
Ft. Lauderdale, Florida 33334
Friday – April 27 | ThrowBack Celebrity Golf Team Challenge
Woodmont Country Club
7801 NW 80th Avenue
Tamarac, Florida 33321
8:00 am
Check-in/Breakfast
9:00 am
Shotgun Start
2:00 pm
Disco Award Luncheon
7:30 pm – 10:00 pm
ThrowBack Player's Ball
(dinner & dance featuring live entertainment) Cash prizes to the "funkiest" 70s outfits
The Westin Ballroom
Saturday- April 28 | LT's $uper $kin$ Game
Woodmont Country Club
Individual Stroke Play Skins/Team $Game/Closest-to-Pins
10:00 am
Shotgun Start
1:00 pm – 3:00 pm
Golf Instead of Guns Junior Golf Fair
Woodmont Driving Range
Open to youth 3-16 years of age
3:00 pm
Lunch, scoring & payout immediately following skins game
4:00 pm –10:00 pm
"Jammin in the Park" & Art Fest
Ilene Lieberman Botanical Gardens
3801 Inverrary Boulevard
Lauderhill, Florida 33319
Please register by April 15, 2018. There will be no on-site registration.